<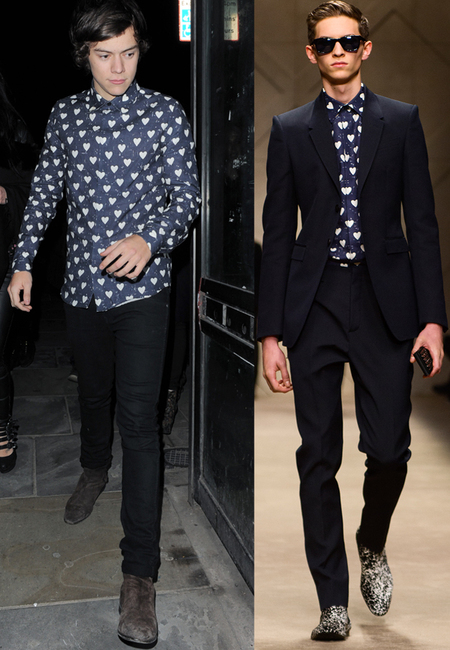 Though
Harry Styles
hit London with Nick Grimshaw this weekend and enjoyed a lap dance from a stripper to celebrate his 19th birthday, we're far more concerned with other issues.
Like that awesome shirt he's wearing!
Fresh from the
Burberry
Prorsum 'I ♥ Classics' collection for Autumn/Winter 2013, Harry rocked the cheeky heart print in white and navy with dark jeans, while his usually mused up hair took on a slick touch.
Aligning himself with the brand more and more, it looks like Harry could soon be crowned the most stylish member of One Direction!
What do you think? Leave a comment below to
be in with a chance of winning a £100 goodie bag
VICTORIA BECKHAM AND HARPER HIT NYFW IN STYLE
JESSICA ALBA ROCKS BLACK AND RED LACE IN LOUIS VUITTON
KELLY ROWLAND DONS EMILIO PUCCI LEOTARD FOR SUPER BOWL