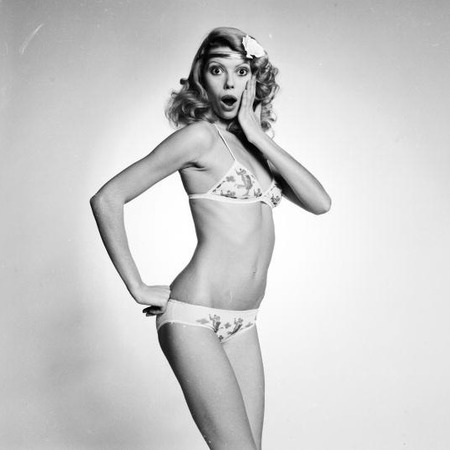 Spring is here! T'is the season to clean and make room for new sexy purchases. Have you ever found yourself opening your lingerie drawer in front of you beau to then realise there's a collection of old granny panties at the forefront. Oops.
These red-faced moments are probably more common than you think. Avoid them by following these steps and get spring cleaning!
Does it fit?
With 4 out of 5 women wearing the wrong bra size this initial step comes beyond any. If your lingerie doesn't fit your guaranteed to feel uncomfortable with strap digging and sometimes, even back pain.
No-body wants to see spillage so make sure your bras and undies wrap cozily around your lady bumps.
Is it worn?
If your, once, crisp white lingerie has turned into a grey or biegy white colour, know that it is probably time part ways. Worst of all, don't keep anything with holes. Major cringe.
Do you use it?
There's no excuse for not using your lingerie- it's made to be worn so if you're not making the most of it, think about donating it to charity where it can get the most of it's desires.
Is the colour right?
Blacks. Plums. Reds. If you find yourself pulling out these colours consider storing them away until fall. This is a fab opportunity to brighten up your drawers and add in-season trends. Soft pastels and pops of colour are the perfect styles for Spring/Summer.
MORE TIPS:Did somebody say shopping spree?
Try to update your lingerie drawer every season- we tend to neglect this part of our wardrobe even when it almost always spruces up our love life! Invest in blushed tone fabrics and lace finishes.
Buy something different.
You can never go wrong with a bit of floral for Spring. If flowers aren't your thing, consider a sweetheart baby doll or corset!
Try scented drawer liners.
We love these! There's nothing better than a big whiff of floral fragrances. Buy scented liners for your drawer from Marks and Spencer or Laura Ashley. They come in cute floral prints too!
So will you be giving your lingerie drawer the revamp it deserves- after all, how many years has it been?
10 WAYS TO SPRING CLEAN YOUR LOVE LIFE AND FIND 'THE ONE'
ORGANISE YOUR UNDIES WITH THESE PRACTICAL DRAWER INSERTS FROM LAKELAND
HOW TO: SPRING CLEAN YOUR MAKE-UP BAG WITH HELP FROM CLINIQUE