Poll tax, miners and female empowerment aside, there's one thing about
Margaret Thatcher
we can probably all agree on: her choice of classic handbags.
Teaming her power suits and bouffed 80s hair with
Launer London's Diva handbag
, Thatcher became known for her signature style as much as her controversial politics.
But what is about that bag that grabs such adoration? It's even a favourite of Her Majesty The Queen! Well, we'll tell you...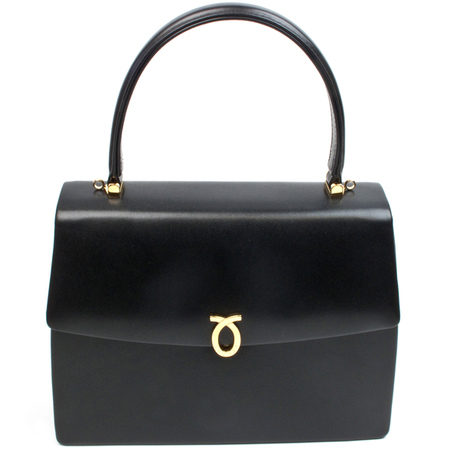 Lined in colour matched suede and finished with the understated Launer logo, the Diva bag aims to marry style with elegance and versatility.
While the handle really is a key design feature. the chic handbag also comes with a detachable shoulder strap, two main compartments and a mirror pocket complete with little mirror. Hurrah.
From £1,015, the Diva is at its best in classic black, but also comes in a rainbow of made-to-order hues. Hot orange anyone?
So what do you make of Margaret Thatcher's signature handbag? Fan of the Launer classic?
DESIGNER BAGS: JUDITH LEIBER'S CRYSTAL CAKES
WHAT'S IN MY HANDBAG: CAROLINE FLACK'S MULBERRY
THE LATEST: CHRISTIAN LOUBOUTIN CLUTCH BAGS