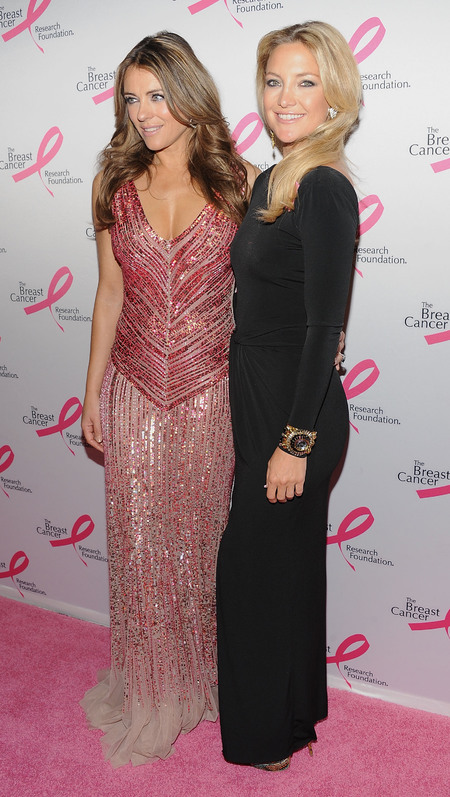 Kate Hudson
and Elizabeth Hurley went glam for Breast Cancer Research last night as they attended the foundation's Hot Pink Party in New York.
Opting for two very different looks at the charity bash, Liz took the pink theme and made it sparkly with a full-length glitzy gown. While slender and chic were the enviable results of Kate's black maxi dress.
Loose, glossy tresses united with stylish ladies, along with shimmering beauty and a statement eye.
But whose take on evening glamour do you prefer?
SHOP! JESSIE J'S SHEER AND SEQUIN ASHISH TOP
KELLY BROOK GOES BRIGHT AND BOLD IN BLUE JEANS
SIENNA MILLER STYLES UP TOPSHOP LBD