Florence Welch
hit the world premiere of The Great Gatsby in New York last night, carrying an awesome Miu Miu handbag from the Autumn/Winter 2013 collection.
First seen on the runway at Paris Fashion Week in February, Florence chose the catwalk bag in rich royal blue to compliment her navy dress (also Miu Miu).
Framed with gold hardware and finished in ostrich effect leather, the purse style bag teams a swinging handle with spacious design to give it a quaint retro feel, while still screaming luxury. Love!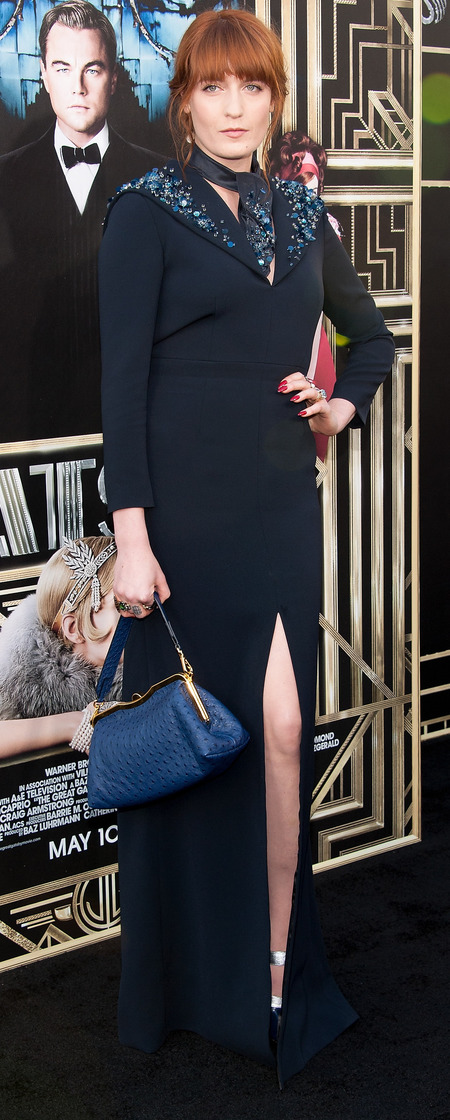 What do you think? Loving Florence's Miu Miu bag? Check out the full runway collection...
CELEB BAGS: FLORENCE WELCH AND KATY PERRY'S PRADA CLUTCH
PARIS FASHION WEEK: MIU MIU AUTUMN/WINTER 2013 HANDBAGS
CELEB BAGS: CARA DELEVINGNE'S BESPOKE BURBERRY