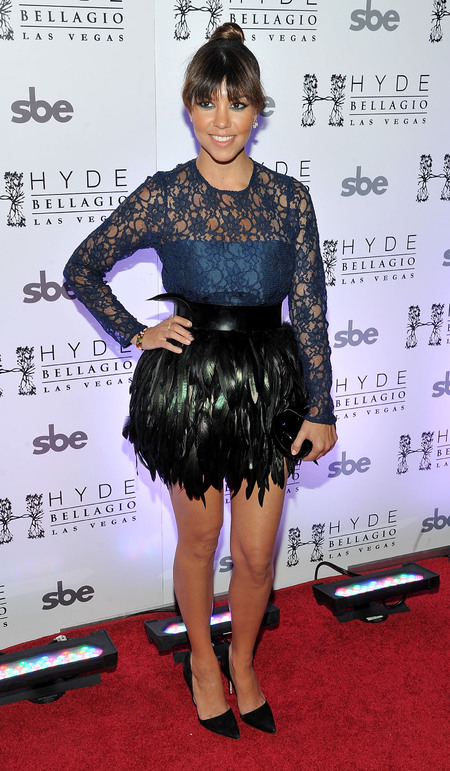 Feathers and lace were the textures of choice for
Kourtney Kardashian
this weekend as she played the doting girlfriend role at Scott Disick's 30th birthday.
Partying at Las Vegas' Hyde Bellagio with the family in tow, Kourtney went ahead and challenged the blue vs black colour clash.
We all know the Kardashians love their racy lace, but with feathers? Really?
A sleek topknot and slash of blue eyeshadow went little way to winning us over. But what do you think?
Yay or nay?
RITA ORA DONS CRAZY FACE TROUSERS FOR GAY FESTIVAL
KATHERINE JENKINS WOWS IN WHITE AT MEMORIAL DAY CONCERT
RIHANNA FLAUNTS BIKINI BODY IN SWEET FLORAL SWIMWEAR