THE BAG:
Florence Welch
's Lady Buckle Jaguar Print clutch by Gucci, £990
THE DETAIL:
Though Flo's been all about Miu Miu bags lately, the singer jumped on the Gucci collection for last night's Chime for Change concert. Adding a fierce touch to her red two-piece suit, the star went for the jaguar printed leather and antique gold hardware of Gucci's Lady Buckle bag, finishing off with matching smoking slipper flats.
What do you think? Loving the print?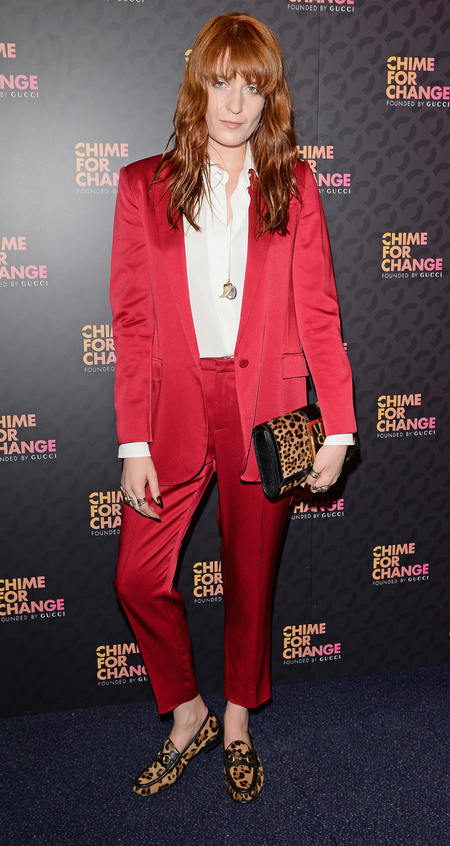 WATCH BEYONCE'S CHIME FOR CHANGE SET
CELEB BAGS: SIENNA MILLER'S MULBERRY SUFFOLK BAG
COULD YOU STOMACH A BAG MADE FROM COW GUTS?