THE BAG:
Florence Welch
's 'Duchess Lady' face clutch bag, from the Spring/Summer 2013 collection
THE DETAIL:
Wearing draped Louis Vuitton and looking gloriously medieval, Florence finished her look at last night's preview party for The Royal Academy of Arts Summer Exhibition with a touch of Hindmarch drama.
Featuring a portrait of the Duchess of Beaufort (the first famous lady gardener apparently), the whole look was delicately melancholy in a beautifully kind of Florence way...
What do you think? Loving the Duchess Lady face bag?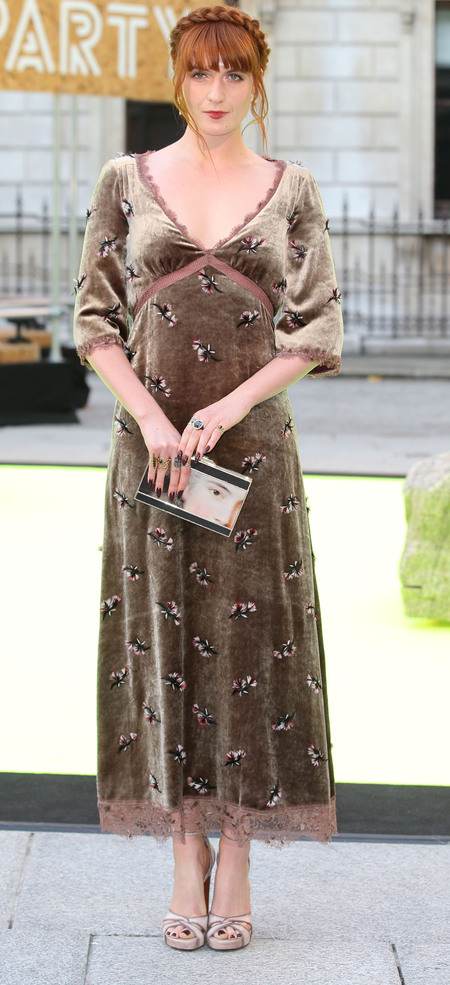 CELEB BAGS: VICTORIA BECKHAM'S DESIGNER COLLECTION
CELEB BAGS: MIRANDA KERR'S DESIGNER HANDBAG COLLECTION
CELEB BAGS: KELLY BROOK'S HANDBAG COLLECTION