Organising your work bag can be tricky. Between your laptop, your umbrella, your 10,000 pens, makeup and who knows what else, fitting it all in where you'll be able to find it again is quite the task.
Enter Kipling's new Super City Bag.
Built for purpose, the Super City teams strong lightweight fabric doused in summer catwalk colours, with a separate umbrella compartment and built-on laptop protection.
What's more, the bag comes with a nylon, satin or leather finish too, so you won't feel like you've borrowed your dad's best 'practical' bag.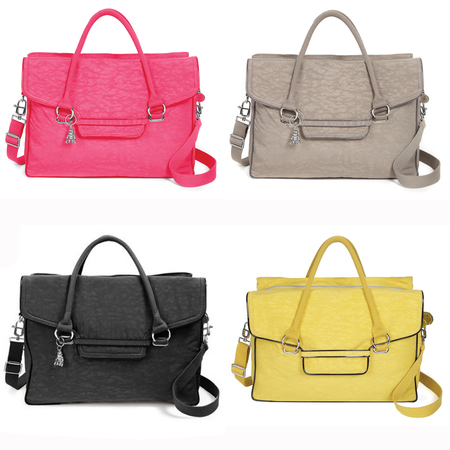 What do you think? Intrigued by the Super City Bag?
LOUIS VUITTON FILES NEW LAWSUIT AGAINST HERMES
SARAH JESSICA PARKER TO DESIGN HANDBAG COLLECTION
THIS ENVOYAGE HANDBAG HAS A BUILT IN WINE HOLDER