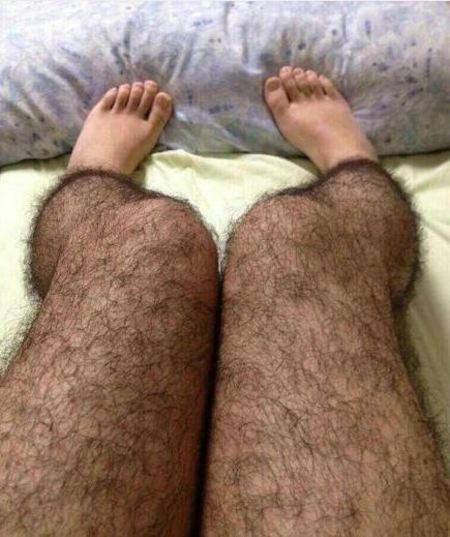 Sick and tired of all the fellas staring at your legs in summer? Well one Chinese company appears to have found the answer.
That's if you don't mind flashing a full leg of hair, of course.
This questionable pair of 'hairy stockings' emerged online via Shanghai-based website
ChinaSMACK
(the Chinese version of Twitter) with the caption claiming they're 'super sexy, summertime anti-pervert full-leg-of-hair stockings, essential for young girls going out'.
With no link to buy the brave legwear, it could be an internet prank but the hairy tights have still sparked a debate.
Do girls really need to stop shaving to divert male attention? Do men perv over our summer pins too much?
One commenter on the original picture said, 'This will not only prevent against perverts, it'll definitely also result in preventing handsome guys from approaching you.'
Do you care? Another comment read, 'Channel your inner hippie! And hey, these tights are probably even warmer than actual leg hair.'
What do you think? Would you wear these hairy tights?!
THE FASHION PACK WEAR HOUSE OF HOLLAND WITH ALEXA CHUNG
5 FUNNY FASHION RULES FROM THE DEVIL WEARS PRADA
KHLOE KARDASHIAN FLASHES FLESH IN SHORTS AND SHEER BLOUSE