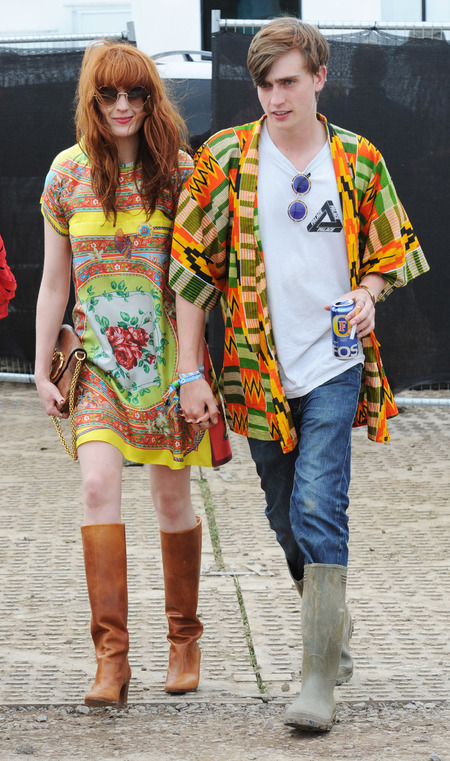 Florence Welch
has taken everything we loved about her festival style – loose lace, maxi dresses, usually white – and flipped it firmly on its axis for Glastonbury 2013.
Eek! Hitting Somerset site today, Flo strutted through the backstage area in a short shot of bright prints. Told you!
Flashing a rare bit of leg in her new look ensemble, the Florence and the Machine frontwoman successfully boggled our brains with this drastic change of style.
That doesn't mean we don't love it, mind. It's a brave new world when this lady is wearing colourful prints and red lippy at the same time.
We'll have to deduct a point for the heels though, that's the golden no go area even if celebsville.
What do you make of Florence's Glasto look? Nice change? Bring back the boho? Let us know!
GLASTONBURY: MILLIE MACKINTOSH, ALEXA CHUNG & CAROLINE FLACK
MICHELLE OBAMA LOOKS STYLISH IN FIRST INSTAGRAM SNAPS
FEARNE COTTON LOOKS AMAZING FOR NEW VERY AW13 SHOOT