Mariah Carey
has
to be re-enacting a scene from her legendary
All I Want For Christmas Is You
video. If she's not, then apparently it's become traditional for Mariah to walk her dogs barefoot in the snow, while wearing nothing but a red bikini. Hm.
Posting a snap on
Instagram
this morning, Mariah captioned her bikini picture with nothing more explanatory than 'It's just a tradition #aspen #coldyethot'.
Wearing red and rolling about the snow while singing
All I Want For Christmas Is You
? That's tradition. That's what we imagine Mariah does every single year, without fail.
Stripping off for social media while the rest of ponder the need? That's also become a bit of a tradition for Mariah.
The
birthday boob selfie
, the Independence Day bikini etc.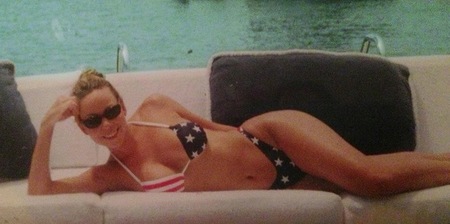 So, what's this one all about? Possibly an amalgamation of the two. Though knowing Mariah, it could also be something else entirely.
What do you think? Tweet us
@handbagcom
DID MARIAH CAREY ACCIDENTALLY POST THIS SEXT ON TWITTER?
IS BEYONCE'S SEXINESS TOO HOT TO HANDLE?
MORE FASHION NEWS