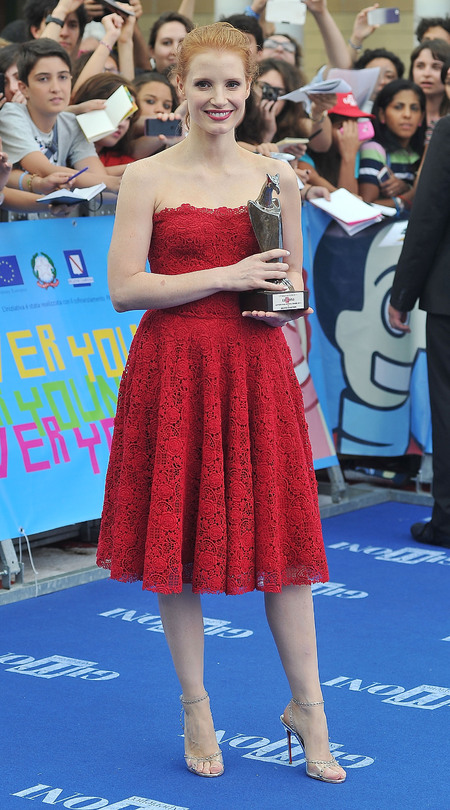 Jessica Chastain
was back on the red carpet last night as she nailed glamorous lace at the Giffoni Film Festival in Italy.
Looking to Dolce & Gabbana for a pop of red, the porcelain-skinned actress kept her look classic and demure in a strapless fit and flare dress. Nothing new there then, but some formulas just shouldn't be tampered with.
Sweeping her auburn locks into a wispy ponytail, she worked in a matching red pout and cherry blush for true Hollywood perfection.
What do you think? Are you a fan of Jessica's classic style?
KOURTNEY KARDASHIAN RECYCLES VINTAGE VERSACE BODYCON
KARL LAGERFELD WANTS YOUR HOME TO SMELL LIKE 'FASHION'
MILEY CYRUS & NICOLE SCHERZINGER PARTY IN DRESSED-DOWN STYLE