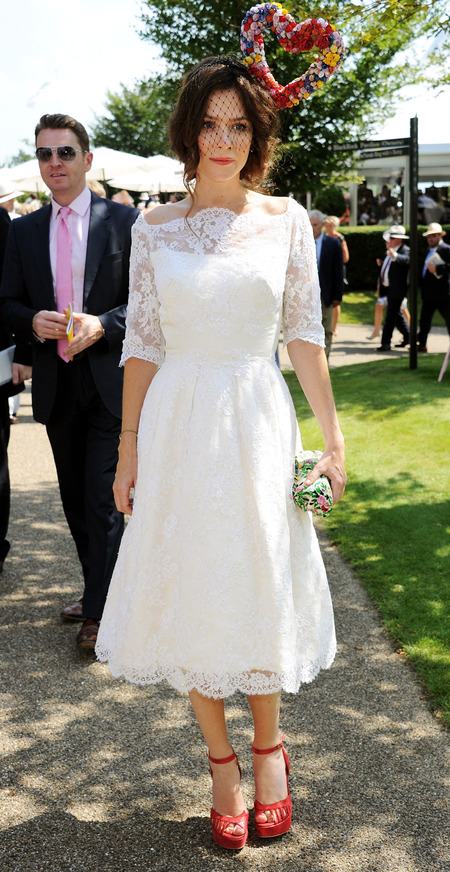 Anna Friel
hit Audi's Ladies Day at Glorious Goodwood today, teaming one the most beautiful white dresses we may have seen with a heart-shaped headpiece we can only call bizarre.
Working an angelic vibe in vintagey white lace, Anna topped off the look in unexpected style with the rather statement fascinator.
Decorated in colourful flower buds with a black net veil attached, we initially thought it was rogue balloon floating behind her head.
But no, it is indeed attached to her pretty little self and quite the focus of her look once you've clocked it.
So, dare we ask, what do you think of Anna's head-piece?
Bizarre as it is, we're kind of coming around to it...
FASHION FIGHT! RITA ORA V CARA DELEVINGNE IN BURBERRY SKIRT
KATE HUDSON ROCKS BLUE AND WHITE BALMAIN CHECKS
JESSIE J ON BEING 'SCARY' & HER MAN-FRIENDLY NEW LOOK