If your BFF starts posting selfies while wearing a grill, you can go ahead and blame Harry Styles.
The One Direction heartthrob may well have got the idea from
Rihanna
, but we fear his championing of the trend could have disastrous effects.
And before you know it, we've forgotten what real teeth look like.
It wasn't so long ago that RiRi was all over Instagram sporting similar sparkly nashers, teaming hers with body jewellery and a luscious red pout.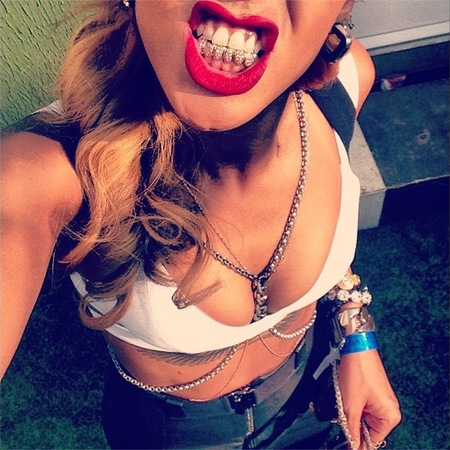 We're pretty sure it won't become 'a thing' but the prospect is enough!
What do you think?
CHERYL COLE IS STYLED FOR AW IN FULL BODY KNITWEAR
AMANDA SEYFRIED STEPS UP LOVELACE LOOKS IN STUDDED GUCCI
KIM KARDASHIAN 'TO LAUNCH BABY CLOTHING LINE'?