Forget caffeine,
David Beckham
is our favourite kind of weekday pick-me-up.
Stripping off for another set of steamy H&M pics, the former footballer has taken his collection to the changing rooms for this latest campaign video.
The high-street brand shared the gorgeous snaps online today, showing Victoria Beckham's hubby donning nothing but his Bodywear pants.
Looking all moody and tense in a second still, David proves his athletic figure is still in shape as she flexed his tattooed bod.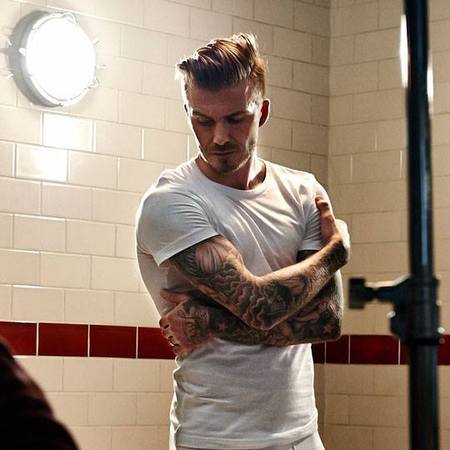 As if that wasn't enough to perk up your day, there's also a 47-second behind-the-scenes video to swoon over.
Watch Becks do his topless modelling thing below…
Lovely.
WHY CHICKS LOVE STUBBLE & BEARDED BOYS
VICTORIA BECKHAM STRIPS OFF FOR SULTRY HARPER'S BAZAAR SHOOT
H&M CUT CARA DELEVINGNE FROM ALL FUTURE CAMPAIGNS