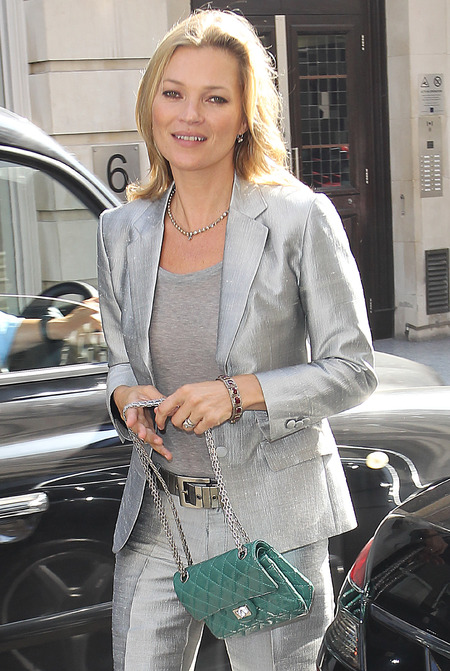 THE BAG:
Kate Moss
' green Chanel Flap Bag at the opening her own Christies portrait auction today.
THE DETAIL:
How do you steal the spotlight from naked pictures of Kate Moss? If you are indeed Kate, it's with a futuristic silver suit and a gorgeous green quilted Chanel.
Opening the month-long auction of artwork solely dedicated to her own face and (mostly naked) body, Kate played it cool in luxe tailoring with a splash of colour thanks her handbag.
What do you think?
KATE MOSS DOES TIMELESS GLAMOUR AT LOUIS VUITTON EXHIBITION
KATE MOSS STUNS IN BRONZE BODY SUIT
KATE MOSS TRIPLES HER EARNINGS IN JUST 1 YEAR