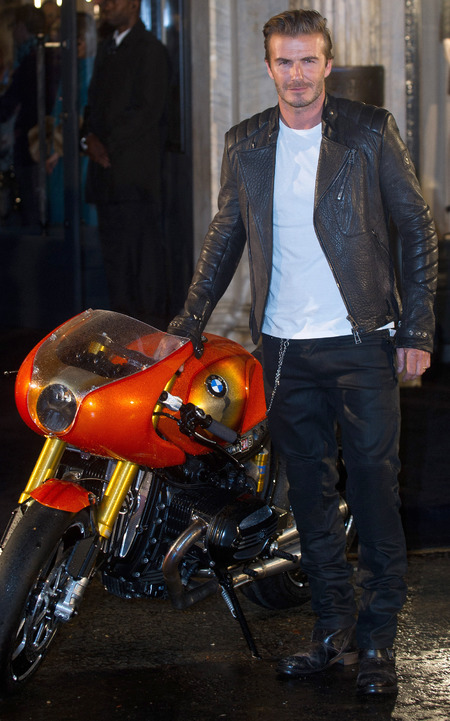 Get ready to swoon, ladies. As if we didn't fancy
David Beckham
enough – now he's turned biker boy and leathered up for the launch of motorbike fashion brand Belstaff's new London store.
The sporting star looked right at home in his leather jacket and jeans complete with biker chain, as he posed with the other male models wearing the new collection.
Perhaps this is the beginning of a new fashion campaign for David, which he can add to his already successful
collaboration with H&M
. More smouldering photos of our fave celeb dad? Oh, go on then.
With his own personal collection of motorcycles, he's the perfect ambassador for the new store – what do you reckon? Warming to the biker jacket trend, anyone?
LONDON FASHION WEEK: MARY KATRANZOU SS14
KATE MOSS ROCKS BONDAGE BELT AT LFW PARTY
PIPPA MIDDLETON WOWS IN TEAL TABITHA WEBB DRESS