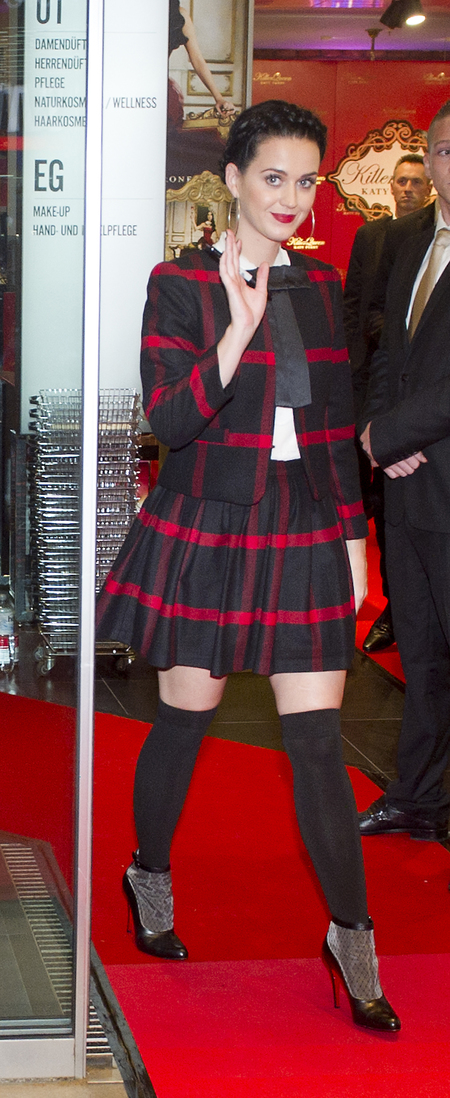 Oh,
Katy Perry
. We love you, but this is just wrong.
The
Roar
singer was barely a growl with this outfit for the launch of her fragrance - 'Killer Queen' - in Berlin.
Her Alice + Olivia jacket and skirt combo would have been a tartan dream, if only she'd teamed it with a simple white tee or shirt.
And, of course, lost the over-knee socks and mesh shoeboots.
We can
kind of
see what she was trying to do here, but it all just came over a little too costumey for us. Love the braided 'do, though.
What do you reckon?
EVEN MILLIE MACKINTOSH GETS BAD FRINGE DAYS
EVA MENDES ROCKS RETRO STYLE IN POLKA DOTS
KATIE HOLMES' DAWSON CREEK STYLE DENIM