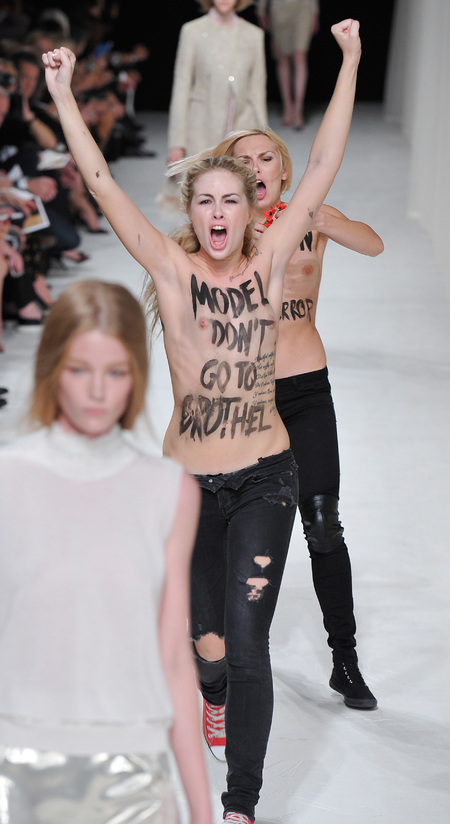 Peter Copping's Nina Ricci took to the Parisian runway last night, showing an angelic collection of whites and creams inspired by prima ballerinas and Madame X. All very French.
The unrelenting chic-ness (yes, that is a word) was relented however, by two topless protesters, who stormed the runway with passionate expressions painted across their chests.
These included, "Model Don't Go To The Brothel" and "Fashion Fascism" - apparently to bring awareness to Ukrainian women being used as sex slaves or prostitutes. Blimey.
The girls came from Europe's prominent feminist group, FEMEN, who have protested at many fashion events before.
We can imagine that
Olivia Palermo
got a bit of an eyeful, sitting on the FROW!
What's fashion week without a bit of drama, eh?
TONI BRAXTON IS SULTRY IN VICTORIA BECKHAM
PFW: ROSIE HUNTINGTON-WHITELEY FOR BALMAIN
NAOMI CAMPBELL IN WHITE FOR THE FACE