THE BAG:
Stella McCartney
's lace daisy printed clutch bag for Spring/Summer 2014, seen at Paris Fashion Week
THE DETAIL:
When Stella's navy and indigo dresses hit the runway with their delicate daisy print lace overlays, we had to gasp in awe.
Then of course, we the matching handbag.
To say we need that beauty in our lives and wardrobes ASAP would be doing it an injustice. Because really Stella, WE NEED THAT RIGHT NOW. Please?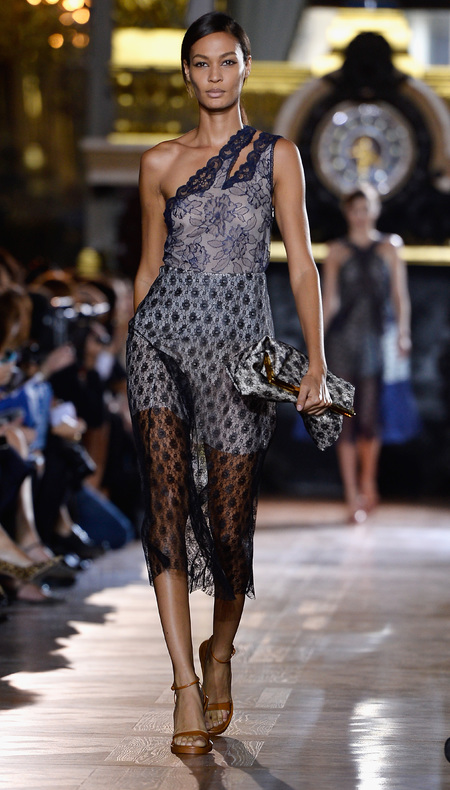 MIRANDA KERR WALKS IN STELLA MCCARTNEY'S PARIS SHOW
DESIGNER BAGS: STELLA MCCARTNEY AW13 COLLECTION
STELLA MCCARTNEY'S HEADSCARVES FOR CANCER PATIENTS