Kate Moss
was one of the first high profile characters to collaborate with the UK's most popular high street store.
Back in 2007 she worked on her first capsule collection for the store and it was handbags at dawn for every fashionista within range.
Since then she's designed 14 collections but has yet to give us anything new since 2010.
Needless to say, we're excited.
Kate said of her new collection: "I have really missed being involved in the design process, and working with the team at Topshop.
I am very excited to create a new collection that bears my name. Now more than ever with London being at the forefront of fashion as it feels like I'm back home working with Topshop.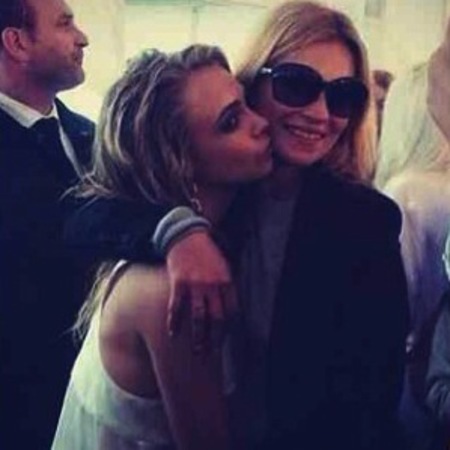 Close pals with Topshop mogul Philip Green, Mossy was chilling on the FROW and backstage of their LFW Unique show.
Sir Phil is thrilled to announce the news, he said, "The first time around was such a lot of fun, and she has been sorely missed.
Worldwide fans were given some hope of catching a glimpse of their favourite model in the new year.
With Green promising, "pop-ups in department stores around the globe."
Bring on April 2014...we may well need a fashion fix after the pressure of bagging some
Isabel Marant for H&M
in November.
Here's what she gave us last time:
KATE MOSS ROCKS BONDAGE BELT AT LFW PARTY
SHOP! CAROLINE FLACK'S SHEER TOPSHOP SHIRT
LONDON FASHION WEEK: TOPSHOP UNIQUE SS14