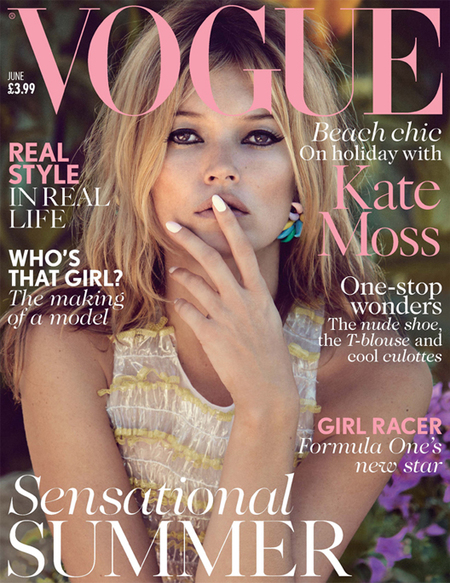 Kate Moss
will make her debut as British
Vogue
's new Contributing Fashion Editor with a story in 'an upcoming spring issue'. Exciting yet suitably vague? We thought so too.
Though the supermodel has posed for 33 British
Vogue
covers and countless shoots and ad campaigns, today's big announcement has left us with questions.
One in particular being, can she write? Since the model has shunned
Twitter
, how can we know? (Joke people, joke).
But seriously, is Kate Moss really a secret wordsmith? If she's not, we're wondering if this is really a good idea. After all, we all saw what happened
when Pippa Middleton turned columnist
.
Will she even be penning her own thought provoking fashion articles that inspire and impress, or is this just another lucrative fashion stunt? Argh, just too many questions.
Vogue
editor Alexandra Shulman describes Kate's new role as 'a hands-on editor joining the rest of the
Vogue
fashion team of stylists, and working with her choice of photographers and models.'
We're translating that as
Cara Delevingne
and
Naomi Campbell
posing in a
Marc Jacobs
/
Topshop
mash-up, with Mario Testino behind the lens (and words by the Vogue features team - but we'll all just nicely gloss over that one).
Or are we underestimating good old Mossy? Thoughts please...
KATE MOSS AND TOPSHOP ARE BACK TOGETHER AGAIN
ALEXA CHUNG. STILL AN ICON OR JUST ANOTHER IT GIRL?
READ MORE FASHION NEWS...