Natalie Portman
is undeniably beautiful. She is also undeniably small.
She and co-star
Chris Hemsworth
even joked about her standing on a box while they filmed kissing scenes in Thor.
So we can't help but wonder about her choice of full,
Dior
maxi skirt at last night's premiere for the movie.
Scroll for a Gallery of Natalie Portman's best hairstyles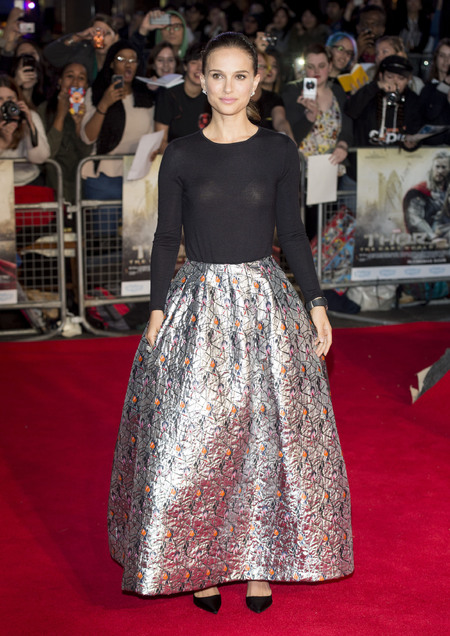 It's a beautiful skirt and the simple black top and
make-up
keep things classy.
But generally it's a safe rule of thumb to say, very short girls should steer clear of very long skirts as they make them look shorter.
Does this still matter or are
rules on dressing for your body shape
not something you worry about?
Is Natalie Portman too short for her Dior skirt?
Yes, she looks like a munchkin
31.82%
No, it's beautiful and so is she
40.91%
It does make her look tiny but it still looks great
27.27%