Karl Lagerfeld
's comments about curvy women have finally landed him in more than hot water, as a French women's rights group have lodged official complaints and are trying sue.
So what's the
Chanel
designer gone and said now?
Nothing particularly new, but he has etched his offensive comments against women who aren't a size zero onto the pages of his recent book,
The World According To Karl
.
Though he's already aired his views publicly, to much outcry, Karl has said in his book, 'No one wants to see curvy women on the catwalk.
'It's the fat women sitting in front of televisions with their pack of crisps who say slim models are hideous.'
But although we've heard all of that from him before, Karl's more recent comment about the problems behind France's healthcare system appear to have fuelled fresh anger.
While being interviewed on TV earlier this month, Karl claimed the system was struggling because of 'all the illnesses contracted by people who are too fat.'
Awkward? Yes, we imagine it was.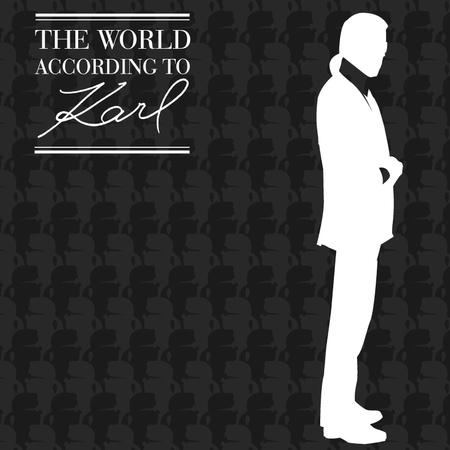 French women's group 'Pretty, Curvy, Sexy and Fine With It' has now filed a complaint at the prosecutor's office in French city Saintes, accusing the designer of 'defamatory and discriminatory comments'.
So what do you think? Should Karl be prosecuted for his offensive comments?
Are you offended by what he says? Or do you dismiss him as 'controversially
eccentric
'?
FASHION'S ECCENTRIC DESIGNERS AND ICONS
QUOTES: THE WORLD ACCORDING TO KARL LAGERFELD
MORE FASHION NEWS & GOSSIP...