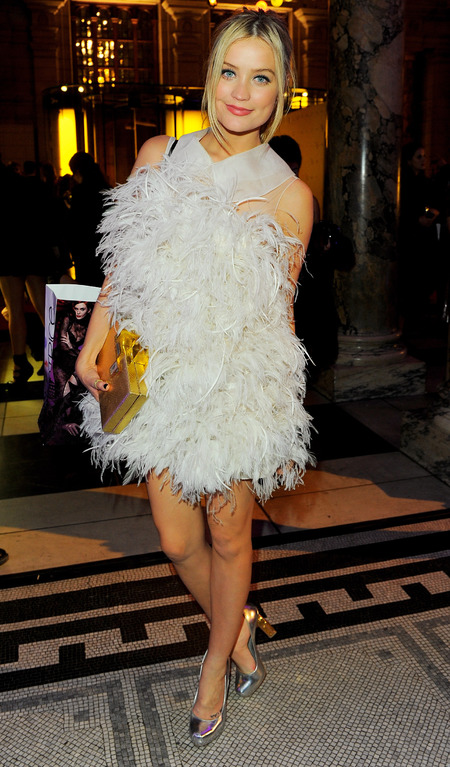 Laura Whitmore
hit the
WGSN Global Fashion Awards
last night, in a big fluffy feather dress that we can't help to liken to Swan Lake, Big Bird, the albatross from Disney's
The Rescuers
(did we lose you there?) etc.
But while of course it's a gorgeous couture creation - crafted by
Nicholas Oakwell
FYI - and very on-trend given the grand proliferation of
feathers on Autumn/Winter '13 runway
, it's questionable, isn't it.
The size of the dress, the full-on featheriness of it, the fact that Laura looks like she might be sinking right into its pillowy nature.
Is it working for you? Is that a look you're feeling inspired by?
Or is it another fabulous fashion-gone-crazy moment?
CELEBRITY TREND: HOW TO WEAR WHITE
BEST CELEBRITY WEDDING DRESSES 2013
MORE FASHION NEWS...