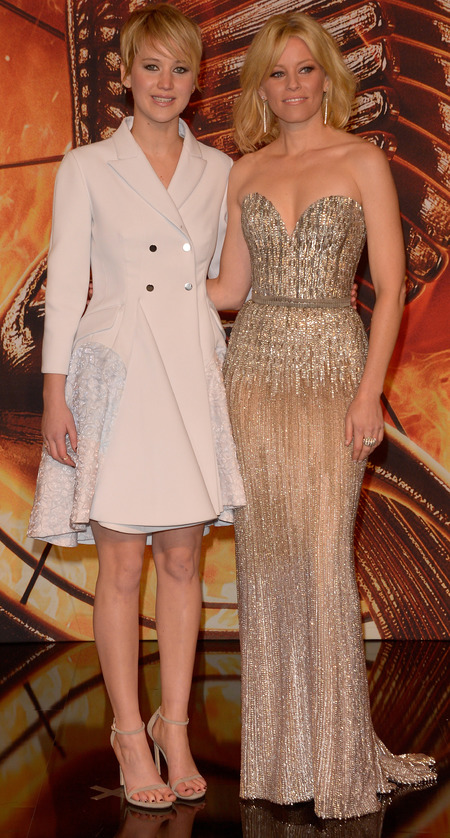 Jennifer Lawrence
is the leading lady in
The Hunger Games: Catching Fire
, right? We're just asking, because based on premiere appearances, it's all about
Elizabeth Banks
right now.
Don't get us wrong - we love Jennifer Lawrence, and we're not about to get all
Joan Rivers
on her ass. But the
Christian Dior wardrobe
? It's getting a bit boring.
We understand she's the
face of the handbag line
, and the idea of wearing only Dior at big shindigs must have seemed like a great idea at the time of agreeing to it.
But we're worried that's exactly the thing that's holding her back now. Remember when we all met her in
that red Calvin Klein dress
at the 2011 Oscars? It's been a while since we saw that kind of wowzer power.
Which is odd, given that even under the guidance of minimalist
Raf Simons
, Dior sure still knows how to nail
show-stopping couture
.
So what's going on eh? Here's a quick run-down of Jen's Dior wardrobe so far (prepare to be underwhelmed) so you can see what we mean...
ELIZABETH BANKS 1, JENNIFER LAWRENCE 0?
JOAN RIVERS SLAMS 'ARROGANT' JENNIFER LAWRENCE
MORE FASHION NEWS...