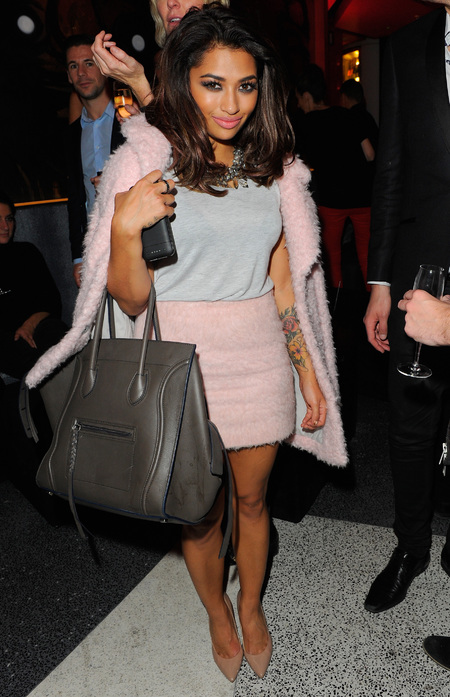 Vanessa White
was ticking all sorts of trend boxes last night when she turned up to the Sushi Samba First Anniversary Party.
She was sporting a lovely
pastel pink
coat, with just the right amount of fluff.
She teamed it with an almost matching skirt and simple grey tee.
The casual slant of the outfit kept the whole thing from becoming too
matchy-matchy
as she added nude heels and THAT Celine bag in grey.
KENDALL JENNER'S CLASSIC CHANEL
A CELEBRITY CLOTHING COLLECTION THAT'S REALLY NICE?
MORE CELEBRITY HANDBAGS