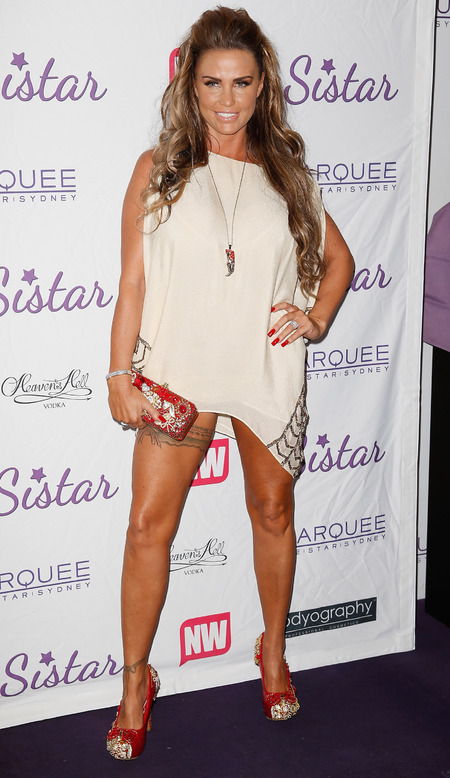 Katie Price
has hit Australia to put on one thigh flashing show and a half, while launching her new glitzy heel collaboration with Sistar Shoes.
Rather than focusing on her footwear however, all eyes hung nervously on Katie's hemline today, as the model nearly flashed her hoo-ha in a dress that we think may actually be a t-shirt.
Taking the thigh flash a tad far even for Jordan?
KATIE PRICE'S BEST AND WORST QUOTES
IS KATIE PRICE'S HONESTY REFRESHING OR VULGAR?
MORE FASHION NEWS...