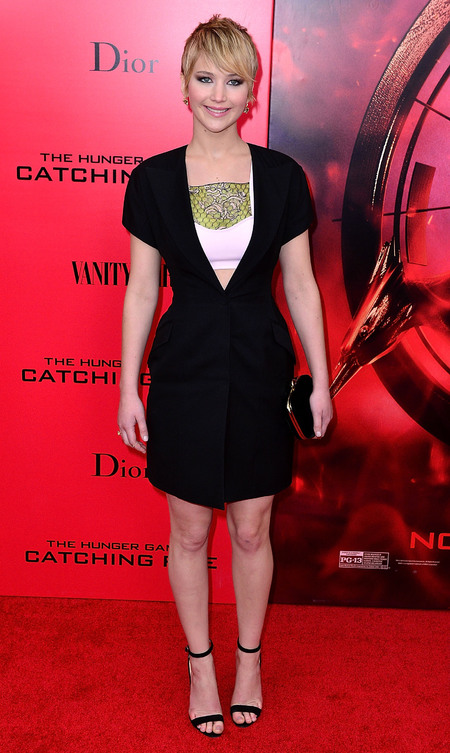 Why
Jennifer Lawrence
, why?
The actress has worn another so-so
Dior outfit
on the red carpet at the New York premiere of
The Hunger Games
.
We love the Lawrence and it upsets us so to write negative things about her - but we just can not get on board with this
black tux
dress and pink boob tube combo.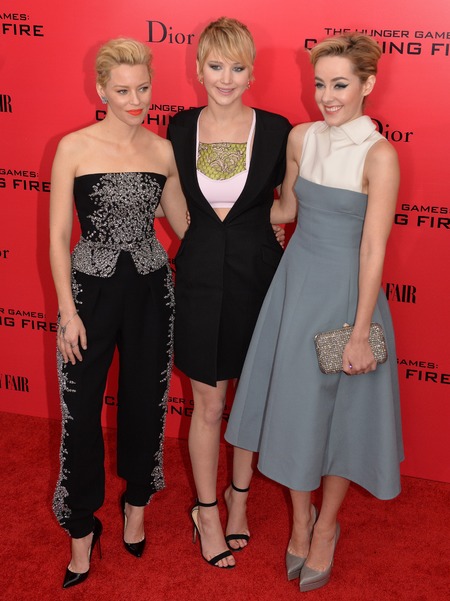 After the triumph of her
sheer dress and body suit at the LA premiere
, we thought JLaw's Dior tour had got back on track - but alas, it was not meant to be.
While we're on the matter, we would also like to request that the reign of the bland 90s shoes ends. Thank you.
Now we must go and self-flagellate.
JENNIFER LAWRENCE AND DIOR. CAN WE DISCUSS THIS?
JENNIFER LAWRENCE MAKES A STATEMENT
BEAUTY INSPIRATION FROM THE HUNGER GAMES?!
MORE CELEBRITY FASHION NEWS