We all know that everyone here loves a good
handbag
story.
We also love anything that makes our
life easier
.
Well, this is just the ultimate combination of those two things.
The Mighty Purse comes from the Aussie company Handbag Butler and is wonderfully available to buy in the UK.
With a slimline battery pack inside and a quality leather finish you'd never guess you could keep your phone secretly charging inside.
The purse comes with two well concealed cables inside, one to charge the battery and one to connect it to your phone.
The cables are a standard USB and a changeable extension respectively - seriously this works with everything!
Girls with
iPhones,
Samsungs, Blackberries, even Kindles!
The possibilities are endless! Well, sort of but we're getting a bit carried away - we just charged our phone on the tube and are feeling a bit giddy.
These bad boys cost £79.95 and are available in a selection of sumptuous colours.
Buy yours from
cuckooland.com
- you won't regret it.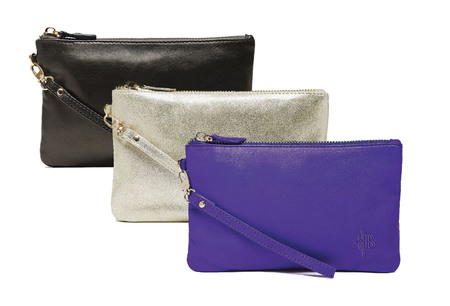 GRAYSON PERRY'S SCROTAL SACK HANDBAG - WOULD YOU?
TRADE IN YOUR MAKE-UP FOR A DESIGNER HANDBAG
MORE HANDBAGS