Phoebe Lettice-Thompson
arrived at
Mark Francis
' Bach themed birthday party wear a seriously strong look.
Twitter was abuzz with comments about the fact she looks quite like she was wearing a shredded bin liner.
A fellow party-goer even asked her if that's what it was made of.
Some one forgot to take the trash out @PhoebeLettice #binlinerchic #madeinchelsea

— Charlotte De Carle (@CharlDeCarle) December 2, 2013
Other Twitter fans slammed the look for being rather reminiscent of a certain CBBC show.
A number of people couldn't help but Tweet her, "Raven want's his clothes back", with pictures like this one.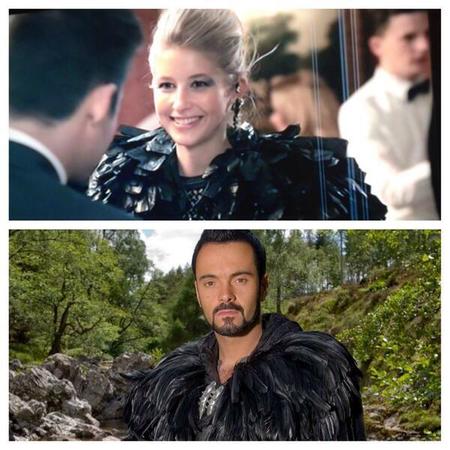 Not one to steer away from a fight,
Phoebe
made it simple by telling everyone the designer and that they were all simply fools.
"@Georgeporter15: You look like a bin bag @PhoebeLettice" it's Gareth Pugh idiots.

— Phoebe-Lettice (@PhoebeLettice) December 2, 2013
What did you think, Primark-wearing heathens or just pointing out another moment when Phoebe's style gets too much?
Phoebe's Gareth Pugh?
Totally absurd - she looks like a bird
53.06%
At least she looks different
22.45%
Normally I quite like her vibe but this was a step too fash
24.49%
MADE IN CHELSEA SERIES 6: STEVIE GETS THE GIRL
REVEALED: MADE IN CHELSEA GOSSIP AND NEWS
MORE FASHION - THE GOOD AND THE QUESITONABLE