Credit cards
at the ready Handbag lovers -
Christie's auction house
have launched a luxury handbag sale exclusively for online bidders.
From a red
Birkin bag
, a white Hermès Kelly, to a classic
quilted Chanel
and a spot of Dior thrown in there for good measure - it is a designer Handbag porn.
And the best part? You don't even have to leave your sofa as it is all online.
Bidding has already started with some bags still on £600 (some will go up to £30,000 - but you know), and the sales will run until 3pm on December 10 on
Christies.com.
Hands up who wants a
Birkin for Christmas
? Anyone?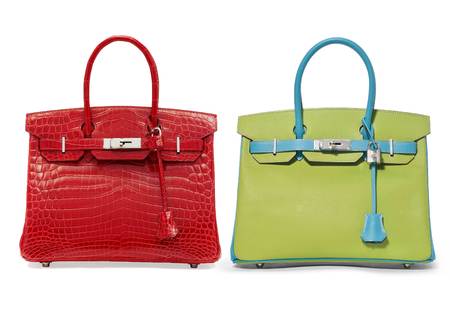 OUT OF BATTERY? THIS PURSE WILL CHANGE YOUR LIFE
GRAYSON PERRY'S SCROTAL SACK HANDBAG - WOULD YOU?
MORE HANDBAG NEWS