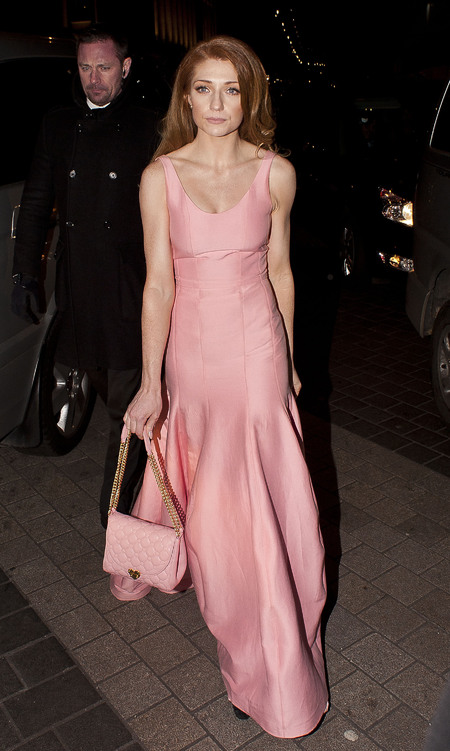 Nicola Roberts
appeared at last night's Cosmopolitan Ultimate Women Of The Year Awards last night and we couldn't help but think, "OMG that's a lot of pink!"
We can't tell if it's all the pink that's overwhelming our senses, or the matchy-matchy nature of it all.
She's not the first to dabble in the co-ordinated handbag and dress combo.
Pixie Lott did it with a whole heap of animal print, she kind of got away with it
because it was Dolce
.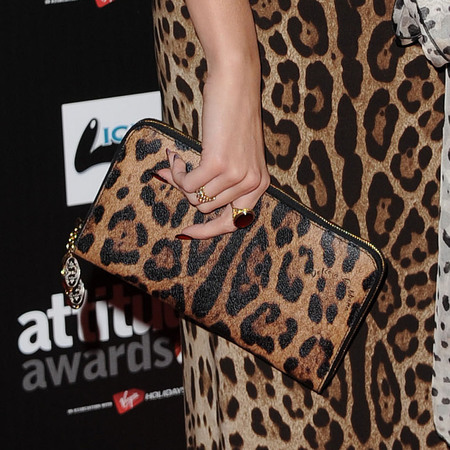 There have also been the likes of Laura Whitmore and Millie Mackintosh
who've both sported the white and grey Lamb 1887 Audrey clutch
.
They both teamed it with matching white outfits.
And yet, with these two, the whole thing was a whole lot easier to take.
Was it because there was a variation in texture and fabrics or is it just because it wasn't, y'know pink?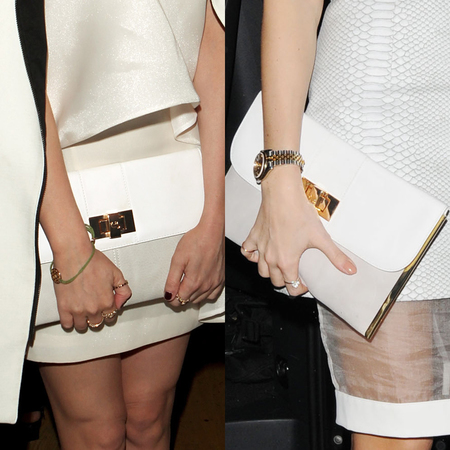 Would you match your handbag and dress?
No, way too matchy-matchy
8.33%
In a subtle way, maybe in a slightly different shade or texture
41.67%
IS MOLLIE TRYING TOO HARD TO BE FASH?
NAIL ART: TWIST THE MATCHING LIPS AND NAIL TREND
MORE CELEBRITY FASHION