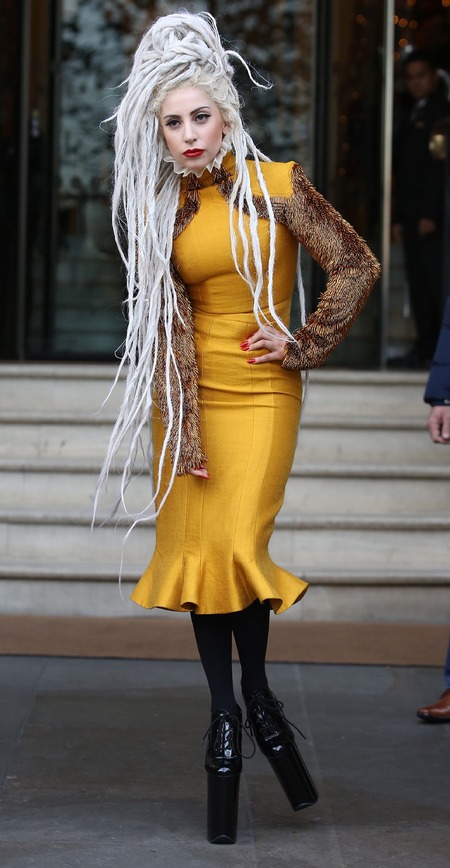 Lady Gaga
's crazy outfits have been, if it's possible, even more crazy while promoting her latest album
Artpop
.
But while we can all assume the mad make-up and wild wardrobe have always been demands for attention, is it all just too much now?
Though Gaga kicked off the Artpop promo circus with
tragiclown makeup
and bizarre quotes about how she hates the media attention (possibly undermined by 'I live for the applause, applause, applause...'), the outfits have passed through
weird furry masks
,
bubble machine
dresses,
full nudity
and come out the other side with
Boy George get-ups
and white blonde dreads.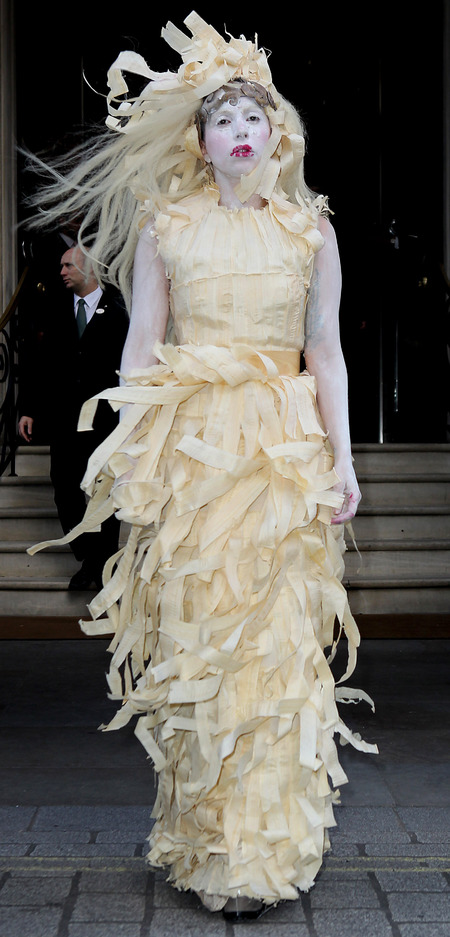 All the while,
Artpop
album sales have been on the rapid decline since initially hitting the #1 one spot, and comparing pretty badly by all accounts with her earlier album
Born This Way
.
So, is Lady Gaga quite literally dressing for the applause right now? She wore a
Christmas tree
on her head yesterday...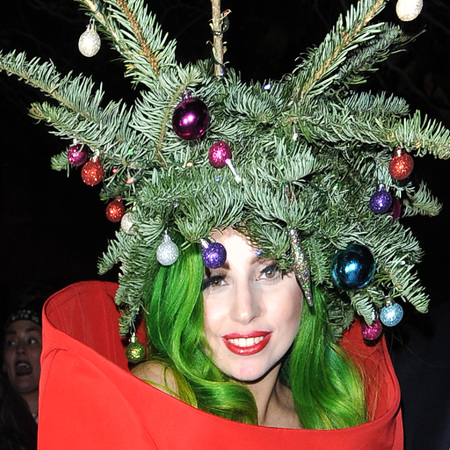 What do you think? Tweet us
@handbagcom
IS CHRISTMAS HAIR THE NEW FESTIVE TREND?
NOPE, THAT WASN'T A CASHMERE JUMPER ON LUCY WATSON
MORE FASHION NEWS