We almost couldn't believe it when we saw
Rihanna
at on the sidelines of a New York Nets basketball match in this jeans and T-shirt combo.
The tee is as casual as it comes, seriously it could be PJs.
We kind of like it though, and if we were Rihanna we'd certainly appreciate a break from the skin-tight,
sheer
,
near-naked outfits
she's normally rocking.
For those who like the glamour of it all and find this a bit like seeing
Anna Wintour
in a hoody, it's OK, she still had a quilted Chanel bag.
Also, check out the
Celine
Boston bag from her pal. Bright orange, why not?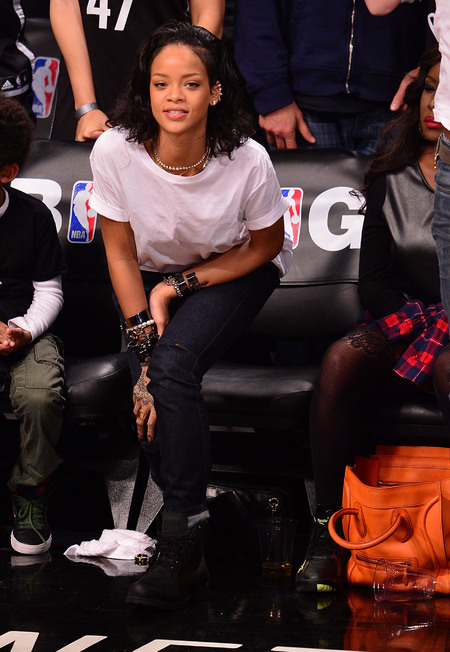 RIHANNA'S LATEST HANDBAG OBSESSION
WILL YOU WEAR YOUR NAME ON YOUR HANDBAG?
MORE CELEBRITY HANDBAGS