Bradley Cooper
would like you all to know he is very happy with his model girlfriend
Suki Waterhouse.
So much so, he is going to wear the same hat as her in a public show of affection, who cares what you think.
Laughing in the face of his and hers fashion as well as their 17 year age gap, the couple took their wooly stand at the
Sundance Film Festival
this weekend.
Clearly deciding to take their relationship a tad more public, this display comes after the pair got cosy at the
SAG Awards
on Saturday, where Suki sat with Brad (can we call you Brad?) at the
America Hustle
table.
If they keep this up, they may become contenders for our
favourite celeb couple.
But we demand matching jumpers next time.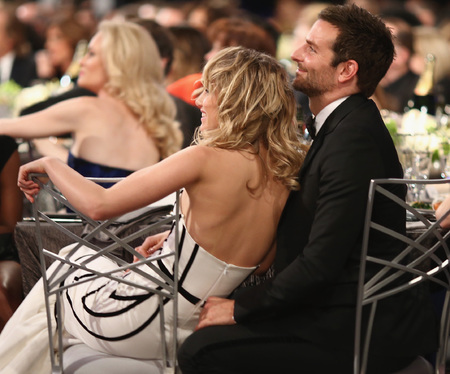 Are we loving the Cooper-Waterhouse relationship? Tweet us
@handbagcom
BRADLEY COOPER OR ICE CREAM? BRADLEY COOPER OR ICE CREAM?
BEST DRESSED AT THE 2014 SAG AWARDS?
MORE FASHION NEWS