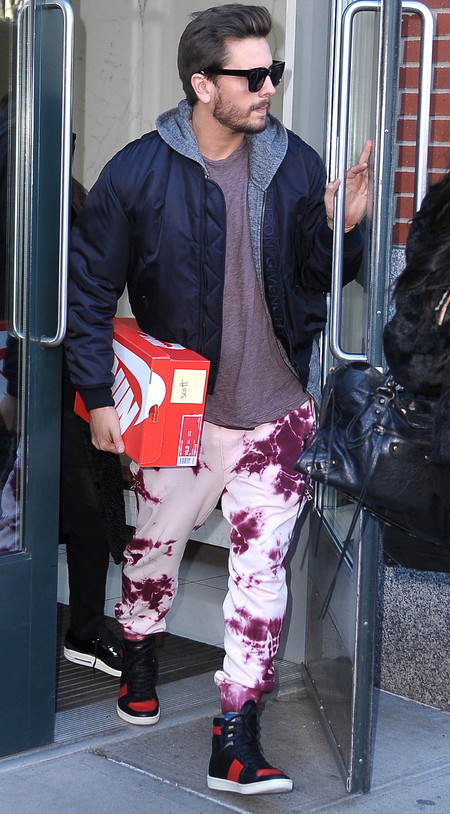 Kourtney Kardashian
's boyfriend
Scott Disick has long been trying to prove
to us the suave, almost aristocratic style credentials he believes he posses.
But Scott, Lord Disick, the tie-dye isn't convincing anyone.
Stepping out in New York with Kourtney yesterday, the reality star rocked an uncharacteristic pair of white and purple tie dye bottoms, with what we're asuming (with a slueth like nature) are a gifted pair of new Nikes.
So what do you think of Scott's new look?
Tweet us
@handbagcom
HOW TO BE A MODERN MAN: BY SCOTT DISICK
OH WOW CHERYL COLE, THAT'S ANIMAL PRINT ALRIGHT
MORE FASHION NEWS