Cameron Diaz
, Kate Upton and Leslie Mann make an unlikely trio of friends as they gang up against cheating
husband/boyfriend Nikolaj Coster-Waldau
(of
Games of Thrones
fame) in new comedy
The Other Woman
.
But forget about
the relationship tips the girls teach us
, mainly that if you find out your husband is cheating, it's better to take revenge than cry over it. Obviously.
It's the fashion advice that really caught our attention, which is hardly surprising when you know the costume designer is the same
as Sex and The City's Patricia Field
.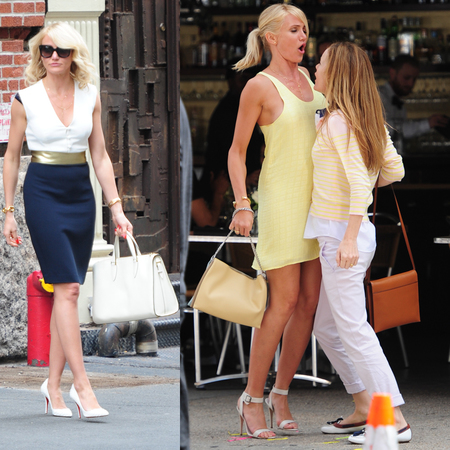 1. Matching your handbag to your dress is cool
We know it's all about
matching your handbag to your nails
at the moment, but if there's one thing Carly (Cameron Diaz) knows how to do, is match her handbag to her outfits.
Whether it's co-ordinating a white Prada tote to her white jeans or her buttery yellow handbag with her pastel dress, Cameron nails the matchy-matchy trend.
2. Don't take your designer handbag on a night out
If you've just splurged on a
new designer handbag
, the first thing you want to do is show it off to your girlfriends on a night out.
Well don't, especially if there's alcohol involved, or you might end up being sick in it like Kate (Leslie Mann). That's a Kate Spade bag ruined.
3. The back cleavage is the new boobs
When Carly seduces Mark (Nikolaj Coster-Waldau) so she can slip in some laxatives into her drink, she catches his attention in a white dress
with killer back cleavage
.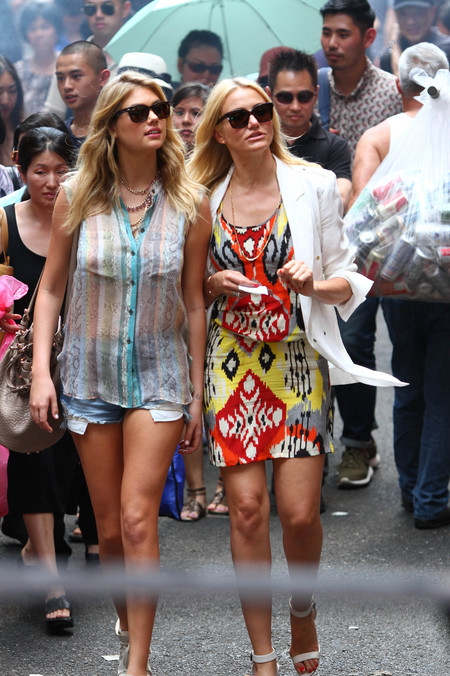 4. If you've got it, flaunt it.
Whether it's Nicki Minaj wearing showing off her bum in skintight dresses, Cameron Diaz highlighting her long legs in denim hotpants or Kate Upton wearing itsy bitsy bikinis, these girls sure know how what their best assets are, and aren't afraid to show it!
5. Hats are the new beach essential
Kate, Carly and Amber needed to go incognito on the beach while spying on love rat Mark, and they did so in a fabulous style thanks to
trilby hats and floppy straw hats
.
The Other Woman premieres 23 April, will you be seeing it? Tweet us
@handbagcom
CAMERON DIAZ TALKS TO HER VAGINA
CAMERON DIAZ THINKS WE'RE ALL SECRET LESBIANS
MORE FASHION NEWS