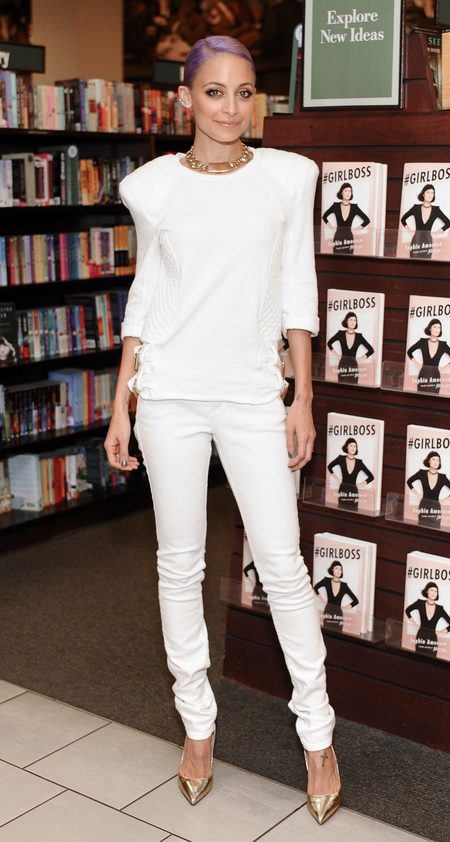 Nicole Richie
took power dressing to a whole new level when she attended the #GIRLBOSS event in LA yesterday.
We don't mean her awesome
take on the white trend
with white jeans and top, or her gold Louboutin heels and ID tag necklace.
Nope, we mean
her massive shoulder pads
, the proverbial elephant in the room. Can we just talk about them for a second?
She's not afraid of a challenge, we'll give her that. But well, doesn't she remind you a tad
of an American footballer
?
We're not sure her tiny frame helps either.
Luckily her purple hair
swept back in a chic chignon more than makes up for it.
Would you wear shoulder pads like Nicole Richie?
Definitely, they're the ultimate power dressing.
0.00%
Maybe, but a subtle take on it.
33.33%
No way, they weren't even cool in the 80s.
66.67%
Shoulder pads, yay or nay? Give us your verdict
@handbagcom
KELLY BROOK'S LRD STEALS THE SHOW
VICTORIA BECKHAM IN FEATHER DRESS. PULLING. IT. OFF.
MORE CELEBRITY FASHION