Maria Nina Vaclavek, the up and coming Czech designer, has just showcased a unique pair of rectangular
shoe boots
which curve around the wearer's foot shape.
They look
totally ultra modern
but surprisingly
her inspiration
for the design actually stems from prehistoric man, whose shoes were a simple, leather bound wraps to protect the foot.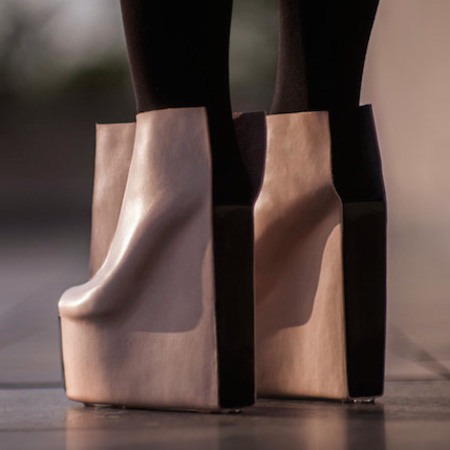 Looks can be deceiving too, as
in an interview
, Maria made sure to point out they're
actually dead comfy
and not as rigid as they seem.
Too Lady Gaga for the average shoe wearer? Tweet us
@handbag.com
ANGELINA JOLIE MATCHES HER SHOES TO HER FILM
QUICK! J.CREW X SOPHIA WEBSTER IS HERE
MORE SHOPPING NEWS
LOTS MORE ON HANDBAG.COM