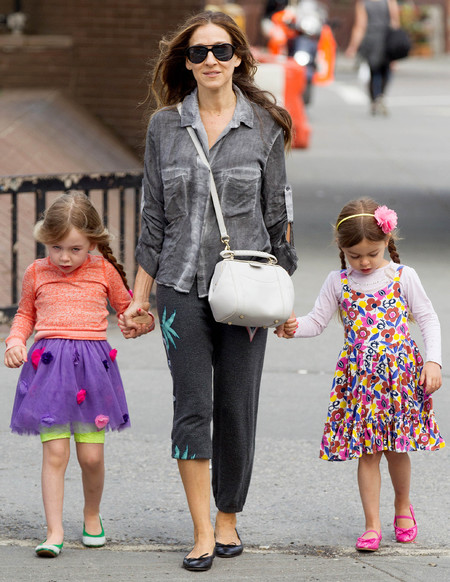 Oh
Sarah Jessica Parker
, what happened? You were doing so well.
After wearing the most
amazing ballgown ever to the 2014 Met Gala
, SJP decided to go very casual while out with her daughters in New York.
And we're
talking tracksuit bottoms casual
. With one leg rolled up for effect.
We can't help but wonder
what Karl Lagerfeld would say
. Actually we're pretty sure he'd say this again: "Sweatpants are a sign of defeat. You lost control of your life so you bought some sweatpants."
However, we feel that's a tad extreme. Luckily SJP sort of made up for it with
her lovely white designer handbag
, which complemented her grey shirt nicely.
Also can we talk about how cute her daughters Marion and Tabitha look
in their floral dresses
?
Thoughts? Tweet us
@handbagcom
SJP'S GIVING US HANDBAG ENVY
OH SJP, WHAT WOULD CARRIE SAY?
MORE CELEBRITY FASHION