Who could resist the opportunity to go to
Kim Kardashian and Kanye West
's wedding, especially with a big fat paycheque to boot?
Not
Lana del Rey
, who was offered a six-figure song to sing at the ceremony, in front of guests, although not music moguls
Beyonce and Jay Z
.
However it has since been revealed that she turned down the fee, telling
TMZ
, "I would never let a friend pay me to sing at a wedding."
Imagine all the designer handbags she could have bought!
We've put our
Handbag Economics
hats on to find out for you.
Now we don't know the exact figure, but let's imagine it's on the lower end of the scale, a paltry $100,000 (about £60,000).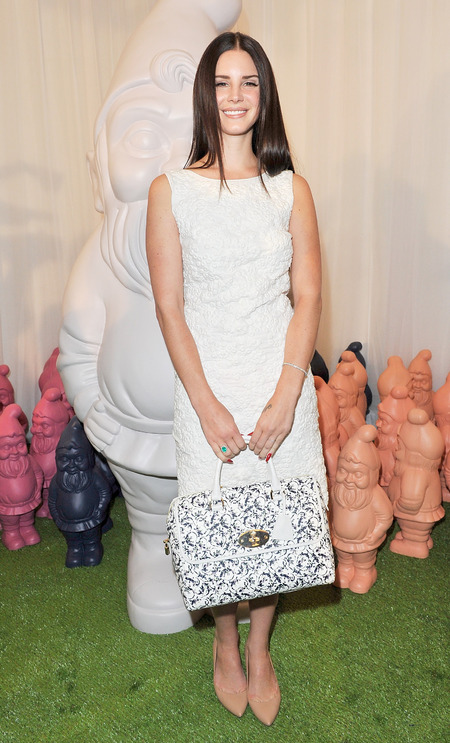 Lana del Rey could have got about 47 Prada Saffiano Vernice totes (£1276.65,
Saks Fifth Avenue
), or in case she felt like a bit of self promotion, 54 large Mulberry del Rey bags (£1,100,
Mulberry
).
That's a whole lot of
designer handbags
.
What would you buy with that paycheque? Tweet us
@handbagcom
WOULD YOU RATHER HAVE GOOGLE GLASS OR A DESIGNER HANDBAG
HOUSE PRICES GO UP BU A MULBERRY DESIGNER BAG A DAY
MORE HANDBAG ECONOMICS