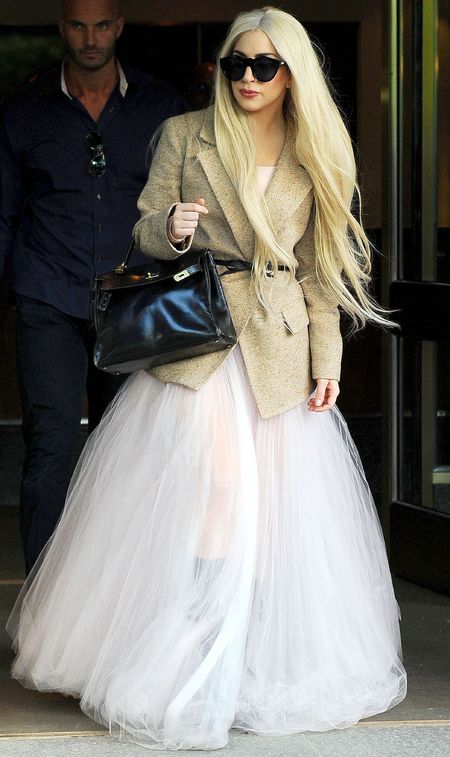 We can't blame
Lady Gaga
for getting caught up in the magnitude that was the
Kim Kardashian and Kanye West wedding
.
And she didn't let something like not having
a wedding invite
get in her way, as she celebrated in her own way. By wearing
a wedding dress
of her own.
The singer wore the white dress with
full sheer tulle skirt
on a regular day out in New York. Which to be fair, given that it's Lady Gaga, is pretty tame.
She, er, toned down the bridal look with a beige belted jacket and accessorised with a classic
black Hermes Kelly bag
.
Gaga hid behind large sunglasses and long blonde locks and the overall effect would be classy and understated were it not for that
gigantic meringue of a dress
.
Next time, eh Lady Gaga?
Celebs carrying Hermes handbags
What do you think of her dress and Kelly bag combo? Tweet us
@handbagcom
LADY GAGA IN VERSACE BAG DRAMA
ARE YOU BORED OF LADY GAGA?
MORE CELEBRITY FASHION