Uh oh,
Urban Outfitters
is in hot water again.
This time, a print-based
artist has spotted his work
emblazoned on a shorter than short BAMBAM miniskirt...not just a similar print, but the exact same print.
Exhibit A was posted by the artist
on Tumblr
: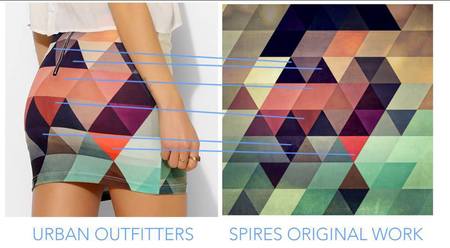 It's pretty obvious he's pissed (erm, who wouldn't be?)
"
Urban Outfitters
is ripping me off with the help of a party named 'Bambam'. This is taken from my original work tryypyzoyd. I'm furious. PLEASE SHARE TO HELP."
UO have
taken it seriously
though, and took the offending skirt down from its site, admitting
it copied the work
.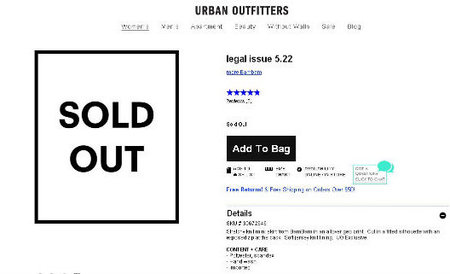 A spokeswoman for the brand, said:
"We take matters such as this very seriously and removed the product as soon as this was brought to our attention. Urban Outfitters has worked with Society6 since 2010 to help bring awareness and sales to their creative network of artists."
And
the blame for the mishap
was firmly put on BAMBAM Cloth...
"The origin of the design is still being investigated with the designers at BAMBAM Cloth. We appreciate your patience while we work to resolve this issue."
It's not the first time
they've caused controversy
either, with their Jewish star tee making waves too.
Looks like they're getting
a bit of a track record
...
Thoughts? Tweet us
@handbagcom
ARTIST FEEDS $100,000 BIRKIN BAG TO AN ALLIGATOR
BRITAIN'S BIGGEST BAG THIEF ORDERED TO PAY UP
MORE SHOPPING NEWS
LOTS MORE ON HANDBAG.COM