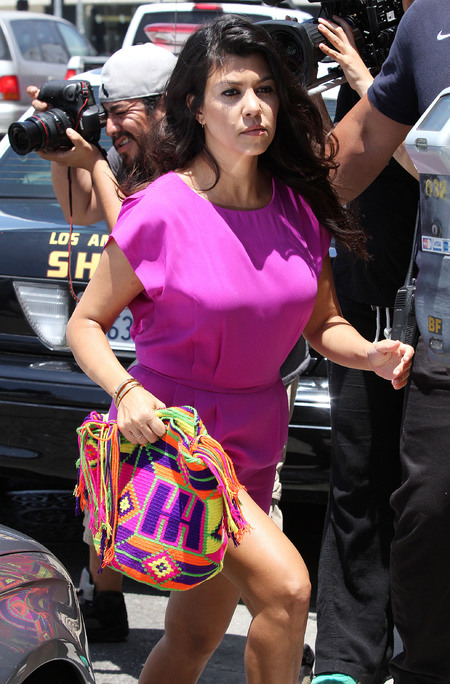 If you haven't mastered this
season's biggest trend
yet, just ask
Kourtney Kardashian
.
Kourtney just owned the
matchy-matchy
trend and taught us all the valuable lesson of how to
match your handbag to your outfit
.
Kim Kardashian's
big sis visited her Dash store in Hollywood in a
hot pink playsuit
, which she accessorise with a multicoloured neon woven bag.
If, like Kourtney, you don't want to be too full on with the look,
pick a bag
with smaller details that resonate with your dress, in this case, the pink accents.
Thanks for the lesson Kourtney! Tweet us
@handbagcom
KOURTNEY KARDASHIAN PULLING A KATY PERRY
KENDALL JENNER DANCES FOR GIVENCHY CAMPAIGN
MORE CELEBRITY FASHION