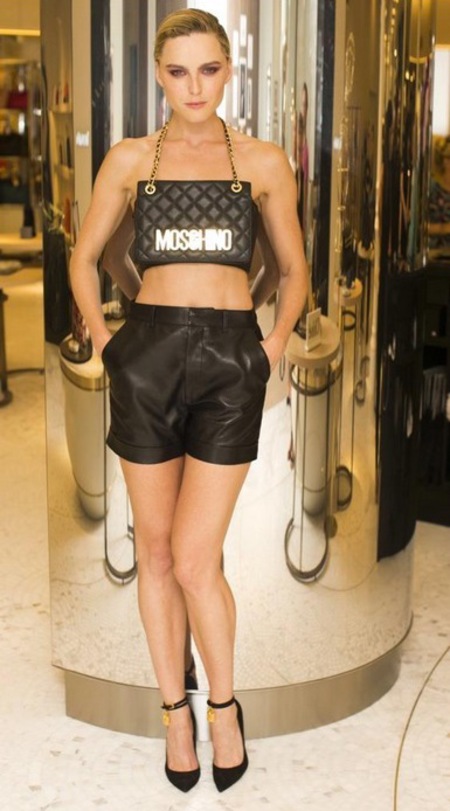 Ladies, rejoice! We have found the solution too all those lost hours spent
looking for your handbag
.
Or more precisely,
Moschino have
. We thought our cynical handbag eyes had seen it all. After all, what could top a
mini handbag
or
raincoat for your Fendi bag
?
Well we were wrong. For the opening of Brown Thomas in Ireland yesterday,
Jeremy Scott pulled another one out of the bag
('scuse the pun) by sending model Sarah Morissey out in a handbag top.
The
black quilted crop top
design features the brand's iconic gold logo and a chain strap around the neckline.
As well as solving the whole lost handbag issue, not carrying a handbag also means you will
improve your posture
and save yourself some back pain.
Surely a good reason to invest in that €2,250 (around £1,780) top?
Best designer handbags for AW14
Thoughts? Tweet us
@handbagcom
HANDBAG TRENDS FOR AUTUMN/WINTER 2014
THE MINI HANDBAG IS BACK
MORE FASHION NEWS