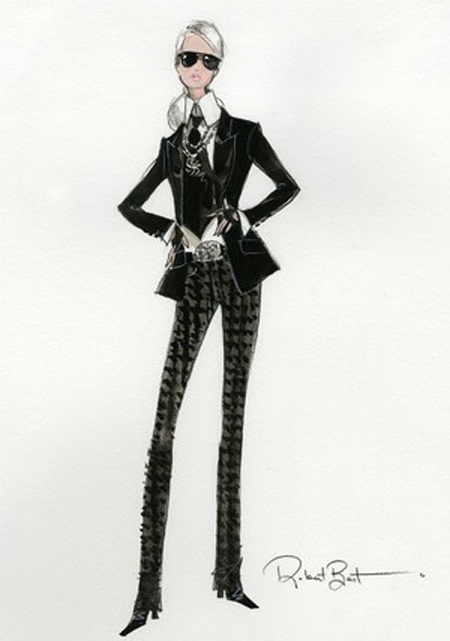 Mattel will see your
Karl Lagerfeld bag bug
, Fendi, and raise you a Karl Barbie doll.
Yep, you read that right, there is to be a Barbie inspired by the
French fashion designer
.
To mark
Barbie's 55th Anniversary
this year, Mattel are introducing a limited edition Barbie Lagerfeld.
She will be dressed like
the Chanel designer
, complete with fingerless gloves, black tie, shades and white hair (as seen on the sketch above).
Kim Culmone, Global Vice President of Barbie product design, told
WWD
: "It's not everyday that Barbie dresses like the world's most famous fashion designer." True that.
No word yet as to whether a
mini version of Choupette
will be included.
Will you be buying Barbie Lagerfeld? Tweet us
@handbagcom
KARL LAGERFELD, IS THAT YOU?
MEET KARL'S FLUFFY CHOUPETTE BAG CHARMS
MORE FASHION NEWS