Why we love the beach huts stamp postcard bag
Because when we're stuck sweating in the office (or shivering, depending on the air con sitch)
and a seaside trip
isn't on the cards, a bag is the next best thing.
Let us take a moment to appreciate the cuteness of this little pouch,
beach hut, seagull
, crab and all.
And, you can
personalise the message
at the back, just like a real postcard. But prettier.
How to wear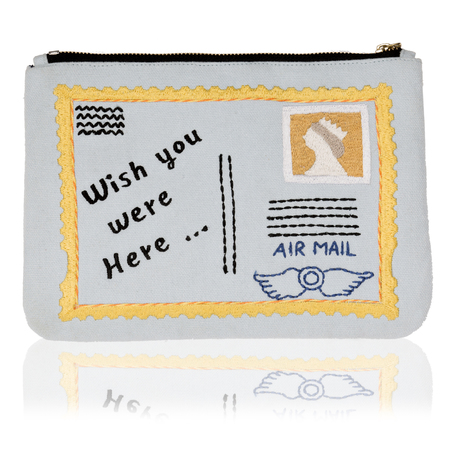 This water-resistant canvas bag is
actually a makeup bag
, but we think it's too cute to keep to the confines of your dressing table.
It's big enough to use as a clutch bag, so we recommend wearing it during the day with a
stripy summer dress
to really embrace
the nautical trend
.
Where to buy
Beach huts stamp postcard bag, £25,
Sewlomax
BUY IT ON YOUR BREAK: NEW FENDI PEEKABOO BAG
AHOY THERE MATEY! BEST NAUTICAL HANDBAGS
MORE HANDBAGS & FASHION NEWS