Travelling as a vegetarian is now easier than ever with plenty of vegetarian options throughout the world.
Even better, you can avoid those 'mystery meat' products, deep-fried cockroaches or any other 'delicacies' that your meat-loving travel friends simply have to try.
That said, veggie travellers do sometimes still find eating abroad difficult and complicated.
Luckily, we chatted to pro vegetarian traveller Victoria Watts whose
Bridges and Balloons
lifestyle blog shares tips to help fellow veggies get by...
Be specific
When asking if something contains meat or fish, also ask about ham, chicken, and tuna. And don't be fooled by the word 'vegetarian'. "That's not meat it's ham!" is a popular cry from waiters.
Learn key phrases
If you're in a country where vegetarianism isn't popular, learn how to say: "I'm allergic to meat and fish". A lot of cultures don't get the idea that someone would choose to be vegetarian, but
allergies
are respected.
Work out your limits
Decide if you're going to be a 'flexetarian' when it comes to meat stock and fish sauce in things like soups. If you want to try the street food, you'll likely need to turn a blind eye.
Shop like the locals
Visit the local markets and try out the
fresh produce
. If you have a kitchen, ask the locals or search on Google for some traditional recipes, and then cook up a storm with the local fruit and veg.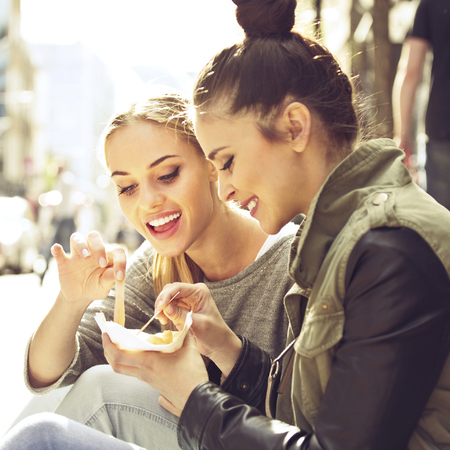 Find fellow veggies
Use
Couchsurfing.org
to meet up with local vegetarians. Many cities have their own vegetarian group. Alternatively visit
Vegetarian Guides
which helps you find other non-meat-eaters and local restaurants.
Visit Veggie friendly places
Seek out countries and cities that are great for vegetarians. India, San Francisco, Buenos Aires and Italy are all vegetarian-heavens.
Take supplements
Bring some spirulina with you for a healthy dose of protein whenever you're running low. A
vitamin B12
supplement is also a good idea.
Do your research
Use websites like
Happy Cow
and the vegetarian section of
TripAdvisor
to search for local restaurants and health food shops.
Don't be afraid to get creative
Don't be afraid to ask for something off the menu. Be creative and combine different dishes
without the meat or fish
. Most places will be happy to oblige.
Prepare for travel and snacking
Remember to request a vegetarian meal for the plane and bring along some snacks just in case. Nuts, seeds and cereal bars are always a good option.
You can visit Bridges and Balloons for more vegetarian tips and follow on Facebook, Twitter and Instagram.
Happy & tasty travels!
CELEBRITY VEGETARIANS
Are you a vegetarian traveller? Tweet us
@handbagcom
.
6 EASY WAYS TO GO MEAT FREE
BOOZE FREE BAR SAYS YOU DON'T NEED ALCOHOL TO HAVE FUN
MORE DIET AND FITNESS NEWS